Fake Awake Summer Makeup
December 17, 2016
Hello Sweeties! Here in New Zealand Summer is well on it's way, and that calls for new skin and makeup habits to suit the sunny season. For me, I spend half my Summer in the water, whether it's a pool party or a trip to the beach, so I like to go extra natural on the makeup. In the Summer months I like wearing minimal makeup that makes my skin look healthy, fresh and awake, even if I skipped a few hours sleep the night before watching Netflix!
Urban Decay B6 Vitamin-Infused Complexion Prep Spray NZD $26-$59
I picked up this primer spray from the new Mecca store in Christchurch a few weeks ago because I have been dying to try it! This primer is described as a "weightless spray" that brings "a skin loving blend of vitamins and antioxidants to your complexion". I think this is a Summer makeup essential; it gives your complexion a fresh, healthy finish while benefiting your skin in the process. I've used this product a few times and I'm loving it, it gives my skin a moisture boost while also increasing the longevity of my makeup.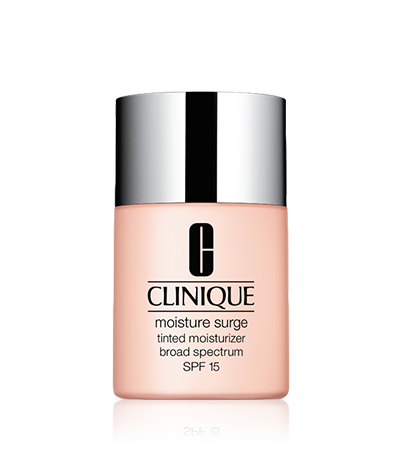 Clinique Moisture Surge Tinted Moisturiser SPF 15 NZD $64
Tinted moisturisers are for sure my go to products when it comes to Summer makeup. I feel like you can't beat a tinited moisturiser in Summer - they provide the perfect balance of hydration and coverage without being too intense, and they often have a little SPF which is perfect for Summer. This Clinique product has been my go to tinted moisturiser for about two years now, and I always find myself going back to it. It evens out my skin tone and feels completely weightless, two things that are essential for natural Summer makeup products.
Too Faced Born This Way Concealer NZD $43
Another new addition to my makeup family, this concealer is definitely a new favourite of mine. It doesn't offer the most coverage, but it gives the most natural radiance that I cannot describe. I prefer something a little more heavy duty on any blemishes, but this is perfect for under the eyes. It adds the most stunning healthy glow and makes your skin look so awake. The finish can only be described as making you appear "born this way"!
Hourglass Ambient Lighting Blush Luminous Flush NZD $59
I purchased this blush when I went to the states back in July, and it has been one of my holy-grail products ever since. I raved about back in my One Minute Makeup Reviews post, and I still can't get enough of it! This blush is pure perfection all year round, but is particularly stunning in Summer when I want my skin to look extra awake and multi-dimensional. It glides onto the cheeks with ease and offers such a beautiful glow in combination with a lovely subtle pigment. 100% a go-to product when I want a boost of glow!
MAC Mineralise skin finish lightscapade NZD $65
Another product I purchased in the states, I haven't talked about this highlight a whole lot, but I really love it! It's a perfect product for people who want a highlight that gives more of a sheen rather than a disco-ball affect. Don't get me wrong, I love the glitter packed highlights - when the time is right! But for natural Summer makeup, this highlight is my go to every time. It gives my skin a healthy finish and enough glow, I highly highly recommend this product!
MAC Cremesheen Lipstick in Pure Zen NZD $40
When it comes to faking awake makeup, a creamy nude lip is vital. This MAC lipstick is one of my all time favourite nudes, it's a perfect my-lips-but-better kind of shade for my skin tone. I think fake awake makeup is all about enhancing your complexion, so go for a nude that suits your skin tone. MAC cremesheen is a beautiful finish, and is perfect for glowy makeup looks.
Too Faced Natural Eyes Palette NZD $57
This product was a recent purchase and a gudden! This palette is the perfect minimal eye shadow palette, all the colours work really well together and the combinations are endless. Heaven, Nudie and Silk Teddy have been my go-to shades recently, they create such a lovely neutral eye look. Silk Teddy is such a brightening shade and when applied all over the lid really opens up my eyes, giving them the ideal awake affect. A definite makeup essential, especially in the Summer time!
Benefit Roller Lash Mascara NZD $45
I generally would skip mascara if I'm going to be swimming, but if I'm spending the day doing a non-water Summer activity I'll be sure to wear mascara, and usually Benefit's Roller Lash. This mascara manages to catch every single one of my lashes and curls and opens up my eyes like no other. It adds a little volume without clumping, and is great for faking awake makeup.
Rimmel Scandaleyes Nude Eyeliner NZD $12
Nude eye liners are one of the best products if you want to look a little more awake. If I want my eyes to look super bright and awake I simply apply this eye liner in my waterline and my eyes instantly appear brighter and more open! This Rimmel liner is really creamy and lasts all day, plus it's super affordable. Pretty much the whole package if you ask me!
What is your fake awake makeup essential?