USA MAKEUP & BEAUTY HAUL - PART ONE
July 30, 2016
Hello sweeties! As most of you know, I went on holiday to the states recently. As a total makeup and beauty junkie, I was pretty much in heaven when I went to Sephora! I'm sorry this post has taken a little longer than expected but I've been so busy with my diary entry posts, plus this week was my first week back at school.
Enjoy some makeup or and apologies if this makes you double your beauty wishlist! (You can expect reviews of these products in the future ;) ) I'm going to do this post in two parts because I purchased a lot!
I went to two stores where I purchased the bulk of my makeup and beauty items. Walgreens and Sephora. Walgreens was the more drugstore option and it was where I got my brushes from plus a couple of drugstore beauty items. However Sephora was my biggest spend sesh! I really was in makeup heaven. I went a few times and it was so overwhelming. When you live in NZ and are deprived of brands like Urban Decay and Too Faced it's pretty crazy seeing the exact products that KathleenLights and Nikkietutorials use in their youtube videos!
One thing I loved about Sephora was how efficient the service was. They were all handing out samples and little bags to put your items in. But they were a good balance of being helpful but not too pushy or in your bubble. It was pretty intense if I'm honest, they were all equipped with walkie talkies and headsets. They were out of my shade in a highlighter so I asked an employee if they had more; she had a quick talk into her headset then before I knew it some lady came out back carrying an armful! Like I said everything was so efficient and well organised. One of the employees thought it was funny how much stuff I was carrying, but when I told her there was no Sephora in NZ she looked like she was gonna pass out. She was so shocked and felt so sorry for me haha! Low key hint to someone to make a Sephora NZ proper store and have it stock all the US Sephora brands ;)
THE PRODUCTS:
SKIN:
First Aid Beauty Face Cleanser - USD $20
Since my skin has been playing up pretty badly I wanted to buy a new cleanser just to try and calm down my breakouts a little. I wanted to strip it back to basics and try something that wasn't too heavy for my skin. This is a really simple, basic cleanser for sensitive skin that just cleans your face. It's a cream consistency and from the few times I've used it feels really lovely on the skin. Plus you can get this in NZ, just a little pricier so if I love it I can get it here which is a massive plus.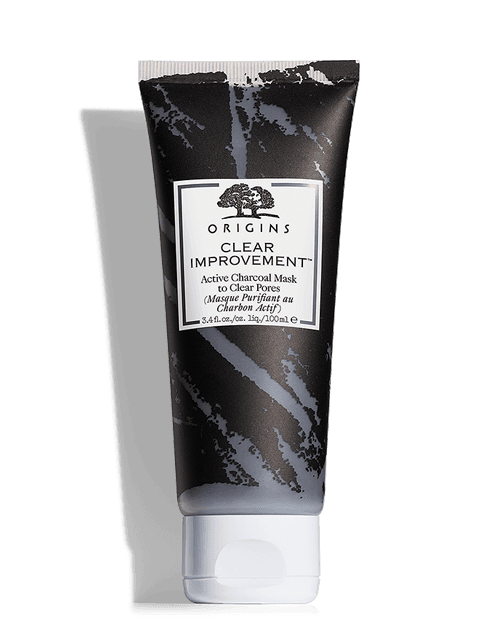 Origins Clear Improvement Active Charcoal Mask - USD $25
I've wanted this mask ever since Zoella mentioned it way back in her 2015 October Favourites (throwback much?!). I am yet to try it out but it's basically a charcoal mask that is supposed to unclog your pores and give your skin a nice clean. I'm really excited to try it, hopefully this will help my breakouts too.
FACE:
Sephora Bright Future Colour Corrector - Green USD $14
This was the only item I bought from the Sephora brand because you can get it in NZ now for a pretty reasonable price, I only really bought it because it was pretty affordable and I really wanted it then and there haha! It's basically a liquid colour corrector, I bought the green shade to dull any redness I get around my nose and on any blemishes. It's also said to brighten the complexion, so I'll see how I go!
Urban Decay Naked Skin Concealer - Fair Neutral USD $28
I knew I wanted to buy a high end concealer in the states because as I mentioned earlier my skin hasn't been the best recently and I could really do with some extra coverage. Don't get me wrong, I still love my drugstore concealers but I wanted to buy this concealer because it has such amazing reviews. I've used it a couple times already and I'm loving it so far, the coverage is insane and it is super weightless on the skin.
Laura Mercier Translucent Setting Powder - Universal USD $38
This one is definitely one of my pricey-est purchases, but I'm so glad I bought it. I was tossing up between this and the one of the Hourglass Ambient Lighting Powders, but when I swatched them in store and tried them on they just didn't suit how my skin is right now. One of the employees also advised that they weren't great for setting the skin. I just think I will get a lot more use out of the Laura Mercier powder as it actually sets my face. It's not a matte powder, just a nice in-between not too glowy but not 2D image matte if you know what I mean!
Urban Decay All Nighter Setting Spray - USD $30
I only own one setting spray - a super cheap one that doesn't even spray, more like spits useless water onto my face. So a high end setting spray was at the top of my list. Another product with amazing reviews, I have wanted to try this for ages and although a little pricey you get 4.0 US oz so it will last quite a long time. I think setting sprays are something really worth the investment personally; if you find a good quality one you won't need to touch up, therefore saving your other makeup products! It's just logic. At least that's what I tell myself . . .
BLUSH, CONTOUR AND HIGHLIGHT:
Too Faced Milk Chocolate Soleil Bronzer - USD $30
This is one of my favourite purchases of the lot. Not only does it smell like chocolate (um, yes please), it's a beautiful shade for paler skin tones and the packaging is stunning. I couldn't stop myself from using this, and so far it blends beautifully and sits really nicely on the skin. The shade is light but perfect for my fair skin and really buildable, plus it's not too orangey. I love this so much, it's holding pride of place on top of my makeup drawers :)
(NOT THE SHADE I PURCHASED)
Tarte Amazonian Clay 12 Hour Blush - Peaceful USD $28
I've heard so many raving reviews about these and they seem quite unique. It took me ages to pick a shade, but I ended up going for peaceful. It's a beautiful peachy pink with the most stunning shimmer. It's a really wearable shade so perfect for everyday wear. Again, lovely packaging, and even though it's about the product and not the packaging I can't resist that luxury look!
Hourglass Ambient Lighting Blush - Luminous Flush USD $38
This blush is so so so amazing - and so it should be for the price! On the flight home I kept checking it was safe in my carry on because I was so scared it would break! The whole product is so pretty, and the shade I got is so lovely. It's a light pinky rose with a stunning sheen, it doesn't swatch super well but on the skin looks so glowy and really accentuates your cheek bones. The only problem with this product is at first I purchased Ethereal Glow, because the tester was mostly a purple toned baby pink. When I got mine home it was ninety percent white because of the marble pattern, and looked like a white weird highlight even on my fair skin. But it was all ok because I simply went and switched it with a different shade altogether, so just be wary of that when picking your shade!
Becca Shimmering Skin Perfector - Pressed, Moonstone USD $38
Ahhh! This product is beyond beautiful! I had a scary moment because I recommended this higlighter to my sister and she grabbed one off the shelf - and then I realised it was the last one! I was about to fight her for it (don't judge, it's ah-mazing) but then the lady came over with a whole bunch, so all was well! Anyway, back to the product, it's so highly rated and all the colours are incredible, but Moonstone is great for paler skin tones. I'll have to do a full review of this because it's my new go to highlight!
Mac Mineralise Skin Finish - Lighscapade USD $32
I have spent the past 6 months oogling this product on the MAC website and in stores. It's so stunning, a soft focus, reflective, pearl toned highlight which is perfect for pale skin tones. I know that Soft & Gentle is more well known but I wanted a slightly more subtle highlight since I'd just bought the uber intense Becca highlight. Great pigmentation and I think it'll be great for a day-to-day highlighting product.
Too Faced Melted Chocolate - Chocolate Milkshake USD $21
I originally wanted one of the new Melted Matte liquid lipsticks, but they were all sold out in both the Sephoras I went to. This was my next option and I'm so so happy with it! Even though it was second choice it's a goodie! The colour is a wearable, brown-toned nude and is really unique to any other colours I own. Plus it smells like chocolate. Like, realllly like chocolate! I just kind of sit there sniffing it, sounds weird but if you have one of these you'll understand!
MAC Cremesheen Lipstick - Pure Zen USD $17
Before I went to the states I did a ton of research on MAC lipstick shades, because there's so many I wanted to have an idea of which ones I wanted to purchase. I watched a ton of MAC lipstick swatch videos too, and Pure Zen was quite popular and seemed like my perfect nude. It' s a nice sheer wearable pinky-peachy nude shade and it's perfect for my skin tone. A few others I wanted were Myth, Hue and Velvet Teddy but I think I'll get the most wear out of this one. The Cremesheen formula is supposed to be super comfortable and hydrating so I'll be sure to update you guys :)
MAC Satin Lipstick - Brave USD $17
I spent so many hours scowering the internet for mauvey pink shades. They're so popular right now and I wanted a mauve colour to wear out when I wanted something more than a brown or nude shade. I went for Brave, a pretty mauve, purple toned pink. As you can see in my swatch it's a lot darker than Pure Zen and a lot more purple toned. Beautiful, beautiful colour and the Satin formula is supposed to be super long wearing which is a plus!
PART TWO COMING TOMORROW!
What is your favourite makeup store?